We are all about our people

, and our
commitment to enhance the experience and
lives of our consumers.
Feizal Chatur is a visionary, leading from the forefront with his creative energy, passion, and determination to enhance the everyday lives of people and local communities. His avid love for constant learning through real life experiences drives his motivation for design and innovation. A biking and golfing enthusiast, he approaches everything with determination and passion, and loves spending time with family and friends. An optimist who derives the best from his team, he has over 18 years' experience in the industry and is a Board member of Young Presidents' Organization (YPO). He holds a Bachelor of Science, majoring in Bio Science with a minor in Chemistry from the University of Alberta. He has participated in the LBS Entrepreneurship 3.0 program. 
Tony Palladino has been with Araam for more than 5 years as VP of Retail Sales, and is a highly energetic, motivated, indescribably passionate person who will go out of his way to help anyone. His engaging, upbeat, and empathetic personality draws people to him. He enjoys being surrounded by positive people and staying active through sports. Forty years of industry experience have successfully seen him leading in mid to senior management roles in building strategic plans and collaborative support teams to drive sales, marketing, and operational improvement initiatives with small to large multi-national organizations across regional, national, and global markets. He holds a Bachelor of Arts – Economics Major from the University of Alberta.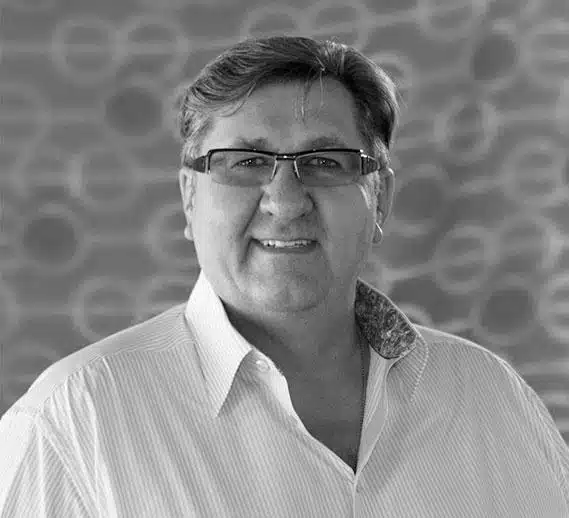 Calm, collected, highly knowledgeable while equally gentle and caring towards customers and colleagues, Marvin Novak is a self-motivated and enthusiastic professional with a wide range of expertise and experience. As the Head of Araam's Commercial Sales and Marketing for the last 10 years, he provides superlative direction and expertise in national support for our clients. Marvin has successfully led sales, marketing, and management teams in a variety of industries for over 40 years. Having completed his post-secondary education at the University of Alberta, he furthered his education by taking programs in Graphic Communications Management at the University of Wisconsin, The Graph Arts Technical Foundation in Pittsburgh, and Condensed Branch Management from Concordia University. Deeply interested in Sports, he enjoys playing as well as being a spectator of golf and has a great affinity towards sports cars, dogs, wines, and scotches. 
Meet Suhanya Gunasekara, our highly intelligent and creative Marketing Coordinator. A live wire of ideas and passion, working to take the Araam brand to new creative lengths. She has over 8 years of industry experience in the fields of Human Resources, Corporate Strategy, Business Development and Sales, and of course, Marketing. Presently pursuing a career in Marketing, with 4+ years' experience in branding and digital marketing strategies, she holds a B. Sc. (Hons) in Business Management from University College Dublin, Ireland. Suhanya has been instrumental in revitalizing our brand focus, with her positivity and innovative bold ideas. She is extremely focused and organized in her work and brings a friendly, upbeat energy to Araam. She loves spending time with family, travelling, experiencing different cuisines from around the world, and is slowly morphing from a hard-core dog lover to a cat person. 
Kuldeep Sidhar is laid-back, thoughtful, analytical, and organized. His strong work ethic, willingness to help, and determined approach to seeking solutions is a perfect complement to his role as Production Supervisor, ensuring the smooth flow of manufacturing processes. With over ten years of professional experience, Kuldeep holds a Bachelor of Mechanical Engineering from India, along with a Diploma in Project Management from Sir Sandford Fleming College, Peterborough, Ontario. Fluent in English, Hindi, and Punjabi, he loves spending time with his family, their miniature dachshund Tiger, and enjoys travelling and discovering local eateries.